Welcome
We're a group of people who desire to know God deeper, to grow in our walks with God, and to show our relationship with Jesus to others. At Calvary,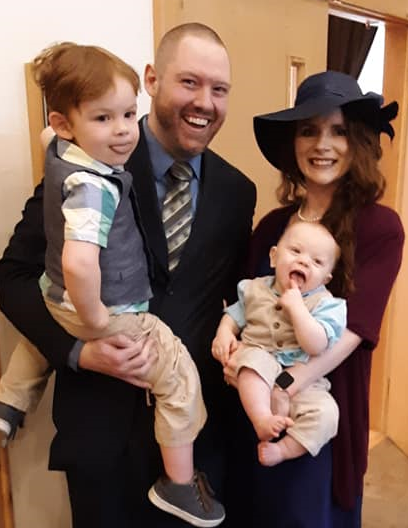 we call that Reaching Up, Reaching In, and Reaching Out. There are no perfect people in our church, just broken people who have given the shattered pieces of our lives into God's hands. Together, as a family, we walk through things, not around them. Our church is founded on the Bible and our heartbeat is to love on others.
Church Slogan
Reaching UP

Connect with God through a variety of avenues. At Calvary Bible Church we desire to KNOW God and establish a vibrant relationship with Jesus Christ.

Reaching IN

Grow in your relationship with Jesus Christ. There are NO perfect people at Calvary, but a family striving to GROW in our walks with the Lord.

Reaching OUT

Minister to others by taking what you know and applying it to your everyday lives. The world around us is watching and we need to SHOW Jesus to those around us.